NOT JUST PARLAY'S
REGISTER FOR FREE PICKS BY TEXT
HUGE WEEK AHEAD !!
7 DAYS ALL PLAYS ONLY $ 49.99

2-0 NBA ANOTHER PARLAY WIN !!
NBA RUN NOW 8-3, LAST 11

picked up over 30 units Saturday
2 parlay winners pay 4-1 & 8-1
MNF, NBA, NHL & NCAA HOOPS
CROSS PARLAY PAYS OVER 40-1
MNF GAME OF THE DAY

DALLAS AT CHICAGO 8:40 PM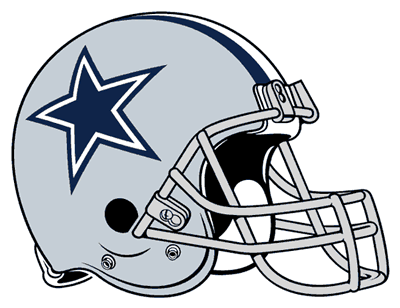 CURRENT LINE PK EM TOTAL 48

PARLAY PRVIEW
The Cowboys trail the final wild card spot by one game, but they are in the driver's seat to win the NFC East. They are tied with the Philadelphia Eagles atop the NFC East, but they have the advantage with a perfect division record and a win against the Eagles

For the fourth time in five games, the Bears will be without their starting quarterback. Josh McCown gets the call over Jay Cutler, who's still battling an ankle injury. During the week, head coach Marc Trestman wouldn't rule out the possibility of Cutler playing, but he was limited at practice on Thursday and Friday and is not ready to go.

"There's a lot of clarity to Jay's and our communication," Trestman said. "Jay's very clear on where he is medically. We've been very, very clear that he's got to be released by the doctors before he can play. He's come to terms with that. He's a strong-willed, strong-minded guy. He can't control this decision on Monday other than to continue to work at his rehab."

Chicago might actually be better off without Cutler. McCown has spent most of his 11-year career as a backup, but he's outplayed the Bears' No.1 signal caller in 2013. In six games, McCown has thrown nine touchdowns and just one interceptions for a 103.6 passer rating. Cutler has an 88.4 passer rating and his 63.0 completion percentage is less than McCown's 65.2.

The King will have this game in single game parlay as a Best Bet and to nail a Monster 50-1 Parlay !!
SATURDAY

ANOTHER LEGENDARY DAY

BAYLOR WINNER

NCAAF GAME OF THE DAY
OHIO STATE AT MICHIGAN ST 8 PM BIG WINNER
$ LINE/OVER PARLAY PAYED 4-1
ANDY GOES 2-0 ON THE NBA COURT
KNICKS -5 A 5 UNIT WINNER
PORTLAND -11 BLOWOUT WINNER
THURSDAY

LOUISVILLE-3 BEST BET AND
LOUISVILLE -3/OVER 48.5

ANOTHER PARLAY WINNER !!
TUESDAY
THE KING SWEEPS THE BOARD
GOES 2-0 NBA/3-0 NCAA

AND 2 PARLAY WINNER'S
PAYED 6-1 AND 2.6-1
PK PLAYER WIN OVER 30 UNITS !!
ANOTHER SWEEP IS ON THE HORIZON !!
AND THOSE NIGHT'S PAY HUGE !!

THE KING HAS OWNED THE WEEKDAYS & TONIGHT WITH THE NFL, NBA & NCAA HOOPS OUR PLAYERS STAND TO TAKE DOWN AN AWESOME RETURN !!!
6 PARLAYS OF 10-1 OR MORE
IF YOU HAVENT HIT A 20-1 PARLAY YOU NEED TO GET ON BOARD NOW !!

WITH ANDY STONE'S PARLAYS
TODAY OUR PARLAY'S

PAY 3-1,6-1,10-1 & OVER 40-1

OVER 80 UNITS ON THE TABLE FOR A SWEEP !!!
1 DAY OF PLAYS ONLY $ 19.99

7 DAYS ALL PLAYS ONLY $ 49.99
14 DAYS ALL PLAYS ONLY $ 149.99
THEN JUST LOG IN
AND SEE THE BEST BETS AND PARLAYS !!
OR GET YOUR PLAYS BY TEXT OR EMAIL

FOR NHL LOVERS :
Whether you love Betting Hockey or just think the only good thing on Ice is Vodka. Its a Money Maker and with the Stanley Cup Finals we expect our biggest parlay wins combining MLB,NFL & NCAA with the NHL to have parlays pay over 20 or 30-1 !! All NHL plays are included in all our packages. Sign up now and lets win big tonight !!!
1 DAY OF PARLAYS $ 19.99
3 DAYS OF PARLAYS $ 49.99
7 DAYS OF PARLAYS $ 129.99
30 DAYS OF PARLAYS $ 249.99
VIP SPECIAL 60 DAYS OF PARLAYS $ 399.00 INCLUDES LATE BREAKING INFO BY TEXT

Please tell your friends they can find us under the following terms on the internet as well... Free Handicappers, FREE Sports Picks, Top Sports Picks,
Best FREE Sports Picks, Top Handicappers, Best Handicappers,
Quality Sports Picks!